about
Since from 2008
Company
Overview
Established as a dedicated sales and service organization, Shreya Enterprises is steadfastly driven by the mission to develop sustainable environmental energy resources. Over the course of the past 15 years, our unwavering commitment has been directed towards delivering unparalleled benefits and services to our esteemed customers. Deeply embedded within our organizational ethos is the resounding motto, "BEST IN QUALITY AND BEST IN SERVICE," a guiding principle that shapes and informs each and every one of our endeavors. Allow us to introduce "SAMRUDDHI SOLAR," an esteemed brand that specializes in cutting-edge solar water heating systems. Our expansive product line is marked by designs that prioritize user-friendliness and impose minimal maintenance demands. As a distinguished manufacturer and supplier, we proudly stand at the forefront of the industry, offering a wide array of highly efficient solar water heaters alongside an impressive range of advanced solar energy solutions. Through these offerings, we actively contribute to shaping a greener and more sustainable future.
Among the various advantages of solar panels, the foremost benefit lies in the fact that solar energy stands as a genuinely renewable energy source.
Reduces Electricity Bills
Consequently, as a result of this, you will effectively fulfill a portion of your energy Subsequently, you can anticipate a noticeable red.uction in your energy bills.
Services
leading manufacturer and supplier of high efficiency Solar Products
What We
Offer You
Sustainable & Affordable Energy!
Why you
choice us
Dedicated to offering continuous value to our clients, we prioritize ongoing product updates and a steadfast commitment to everlasting innovation. This unwavering focus on improvement ensures that our clients.
By significantly diminishing the release of harmful gases into the atmosphere, solar panels offer a potent solution to effectively mitigate the far-reaching effects of climate change. In doing so, they play a pivotal role in addressing the ongoing environmental challenges that arise from the accumulation of greenhouse gases.As a result, they contribute directly to the decrease in atmospheric pollutants.
Energy system is remarkably easy to install, making it an effortlessly convenient option for you. Not only is the setup hassle-free, but it also provides the added benefit of flexibility to be relocated whenever needed. This user-friendly characteristic ensures that you can adapt and adjust the system according to your changing requirements, enhancing both convenience and versatility.
Reduces Electricity Bills
The Solar water heater sets itself apart through a host of exceptional safety features. Moreover, it distinguishes itself from conventional electric, gas heaters, and firewood boilers. This distinct separation becomes particularly evident when directly comparing the solar water heater to these traditional heating methods.
This solar water heater stands out by distinguishing itself with a host of exceptional safety features. Notably, this aspect sets it apart from conventional electric, gas heaters, and firewood boilers. In direct comparison to these traditional heating methods, the solar water heater presents a clear and distinct advantage in terms of accident and hazard prevention.
setps
Sustainable, Reliable & Affordable Energy!
our work
process
non polluting
We are dedicated to providing non-polluting energy, a crucial step towards securing a better future for generations to come. This resolute commitment echoes our unwavering dedication to environmental sustainability.
easy installation
Our energy system is designed to be effortlessly installed, ensuring a convenient setup for you. What's more, this system offers the added advantage of easy relocation, allowing you the flexibility to move it whenever needed.
low maintenance
Requiring minimal upkeep, our system stands out due to its exceptional quality product and superior service. This unique combination ensures a low-maintenance experience, freeing you from the burden of constant monitoring and repairs.
easy renewable
hanks to its consistent utilization of the latest techniques, our system is effortlessly renewable. This inherent feature ensures that your system is always up to date, utilizing the most advanced methods available
portfolio
Recent Projects
Our Latest
Projects
Reviews
What client say about us
Client's
Feedback
बसवराज बेल्लद
क. बावडा रिटायर्ड आर्मी ऑफिसर
समृद्धी सोलर सिस्टीम घेतल्याने मी स्वतःला पूर्णपणे समाधानी वाटतो. त्यांच्या सेवा समर्थन आणि गुणवत्तेने मला पूर्णपणे समाधानी केले आहे.
गौतम पवार
माजी सरपंच, सांगवडे
मी समृध्दी सोलरची सिस्टिम बसविल्यामुळे पावसाळ्यातही गरम पाणी मिळते व FRP मुळे रस्ट होत नसल्यामुळे सिस्टिम व्यवस्थित कार्यरत आहेत. या त्यांच्या सर्व्हिस सर्पोट व गुणवत्तेवर मी समाधानी आहे.
चेतन चव्हाण
पुलाची शिरोली
समृध्दी सोलरच्या 225 सच्च च्या 2 सिस्टिम बसविल्यामुळे गरम पाण्याचा प्रश्न कायमचा सुटला. वेळ व विजेची बचत यामुळे आमचे कुटंब समृध्दी सोलर बाबत मी समाधानी आहे.
श्री. बापूसाहेब कोरी
(कॉन्ट्रॅक्टर) गडहिंग्लज, कोल्हापूर
मी स्वतः कॉन्ट्रॅक्टर असून या पुर्वी मी दूस-या कंपनीचे सोलर सिस्टम बसवीत होतो. पण समृध्दी सोलर पाहिल्यावर मी माझ्या घरी समृध्दी सोलर सिस्टिम बसविली व त्याबाबत मी पुर्ण समाधानी आहे.
श्री. प्रविण रेंदाळे
(संजय घोडावत ग्रुप) गुडहिंग्लज, कोल्हापूर
सोलरसाठी खुप कंपन्या पाहिल्या पण मला समृध्दी सोलर सिस्टमची FRP टेक्नॉलॉजी फार आवडली. ही टेक्नॉलॉजी कोणत्याही सिस्टम मध्ये नाही म्हणून मी तीची निवड केली.
भिकाजी गायकवाड
दक्षिणवाडी, टोप
आमचे मोठे कुटंब असल्यामुळे गरम पाणी तापविण्यासाठी व आंघोळीसाठी सकाळी खुप वेळ खर्च व्हायचा, परंतु जेंव्हापासून समृध्दी सोलरच्या 300 लिटरच्या च्या 2 सिस्टिम बसविल्या त्यानंतर वेळ व वीज या दोनही गोष्टिची बचत व्हायला लागली. यामुळे आमचे सर्व कुटुंब त्यांचे आभारी आहोत.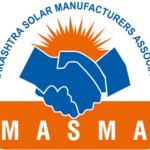 News
Latest Tips & Blog
News &
Articles
Contact
Samrudhi Solar Kolhapur is now
Waaree Solar Energy
Franchisee Channel Partner
We support our customers with affordable energy systems. Our goal is to achieve sustainable living and we will inspire to bring this in life by encouraging people to take a step towards green energy.